me and my friend nicole got together and put on a lot of useless makeup and did our hair really weird-like... we took a few pics.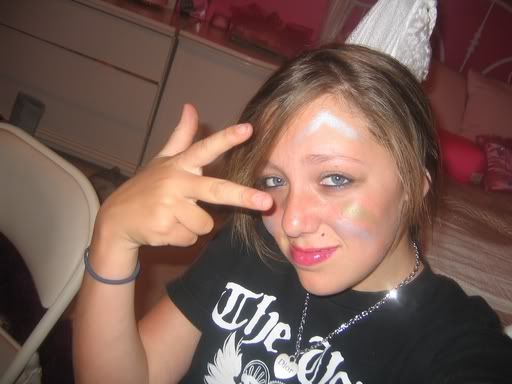 nicole. haha.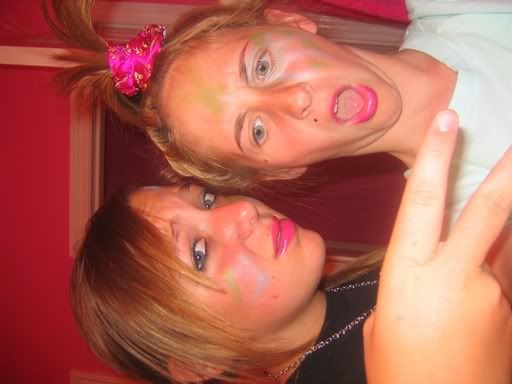 mee on the top being really weird.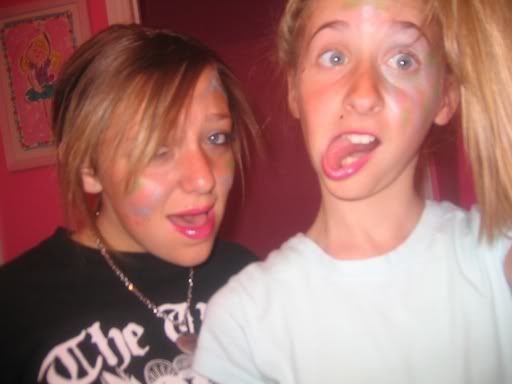 crayzay.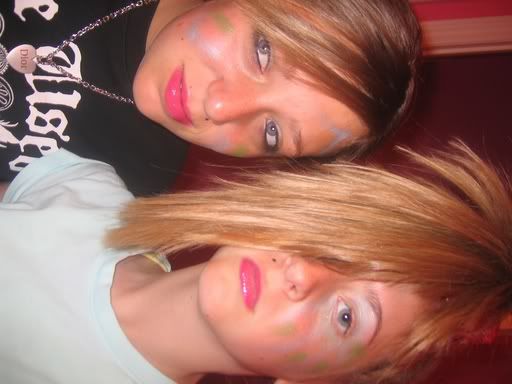 "youre just jealous 'cuz im a rockstah."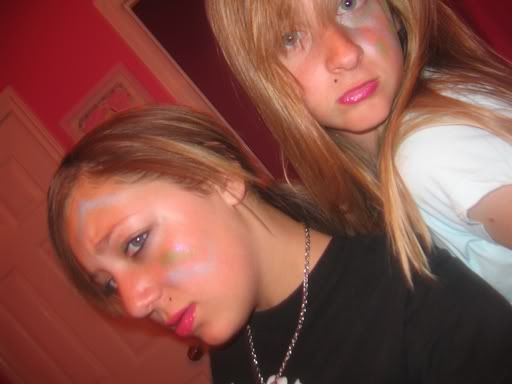 ahh ooh i look terrible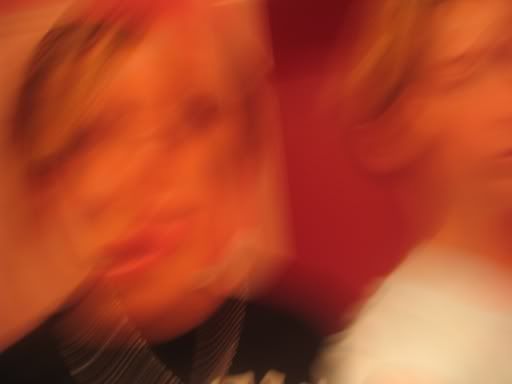 we also took a few blurry pics...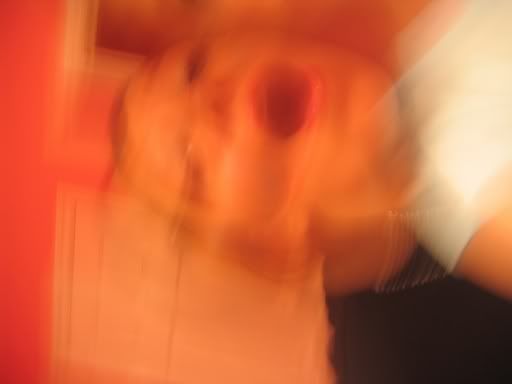 in this one, her head's on my shoulders.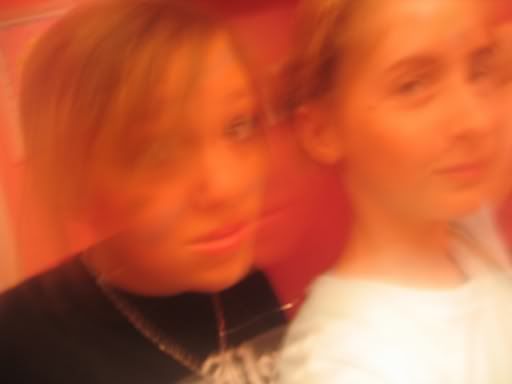 and that's the last blurry. lol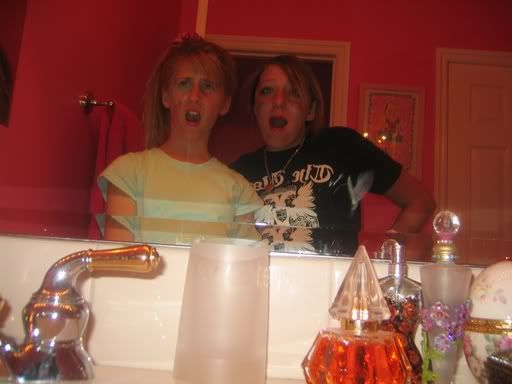 "AHH what the frickle is that??!"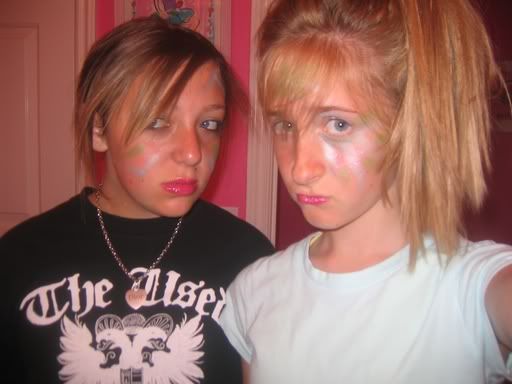 pouty face...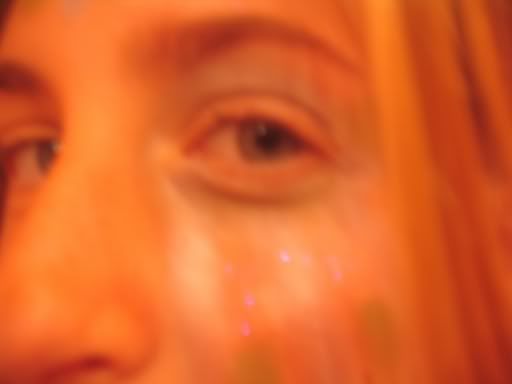 my weird makeup.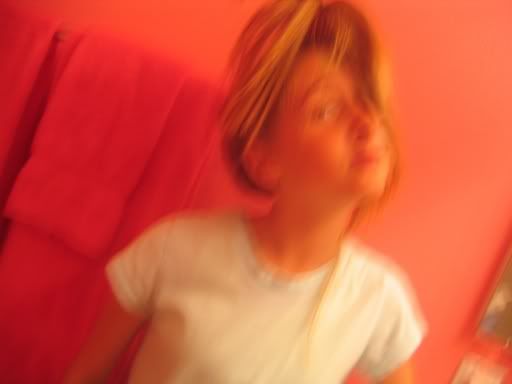 HAHA i lied there are more blurry pics.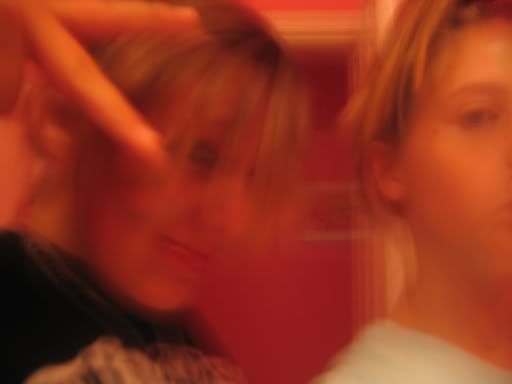 mmhmm.
and when i got home i put on a weird skirt and took pics.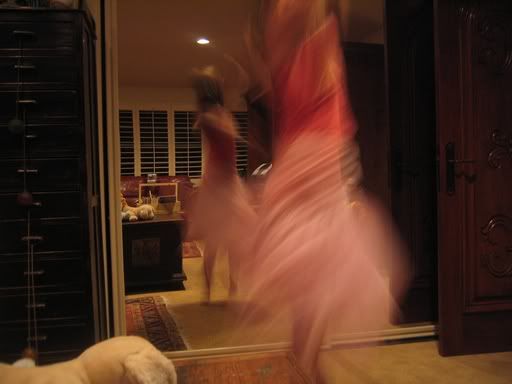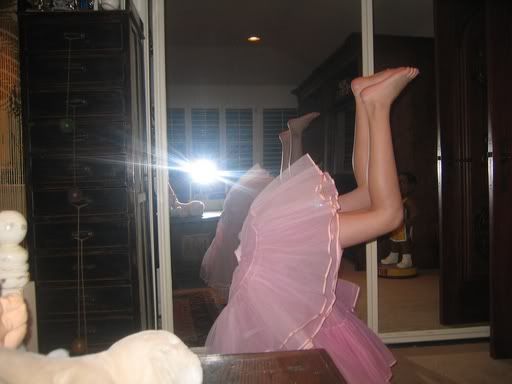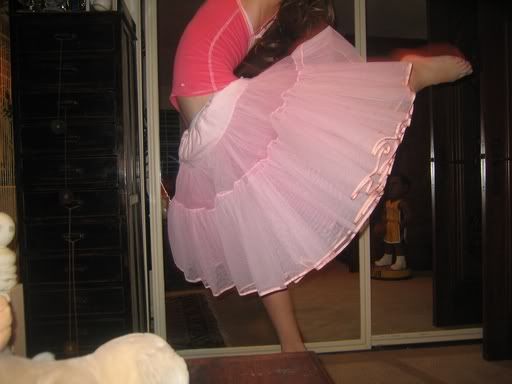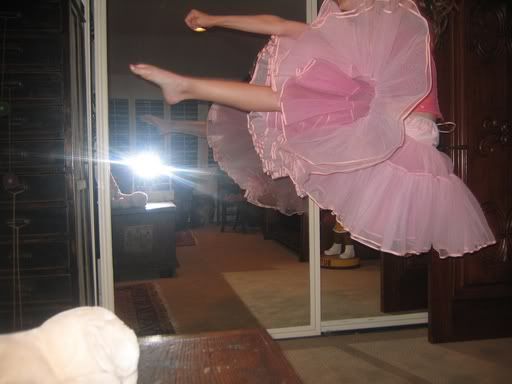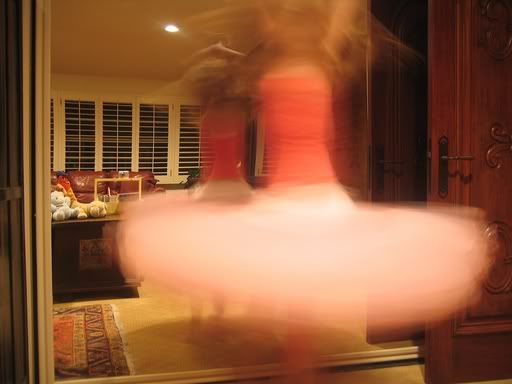 SOOO that's it. I know, i'm really weird. I do a lot of random stuff... :] just thought i might want to update, though.